The first of October 2010 – an important date to remember, because it's our birthday!
Turning five is a big milestone for YourCash – we have helped thousands of merchants offer an additional service to their customers, while giving consumers quick and easy access to their cash.
To say thank you for joining us on this exciting and ever expanding journey, here's five reasons why we are celebrating five years of YourCash:
1.  Since becoming YourCash, we now not only operate in the UK, but also in The Netherlands where we continue to grow our core business and find new opportunities.
 2. We have delivered a number of big projects including rebranding our entire European ATM estate to YourCash, introducing Free To Use proposition and we're currently manually upgrading each of the machines in The Netherlands allowing greater functionality – we don't sit still at YourCash!
3. Our Mascot Cory the Cash machine is growing into a handsome chap, attending shows and often celebrating (inter)national holidays on our social media pages. Here's a collage of the things Cory's been getting up to this year so far: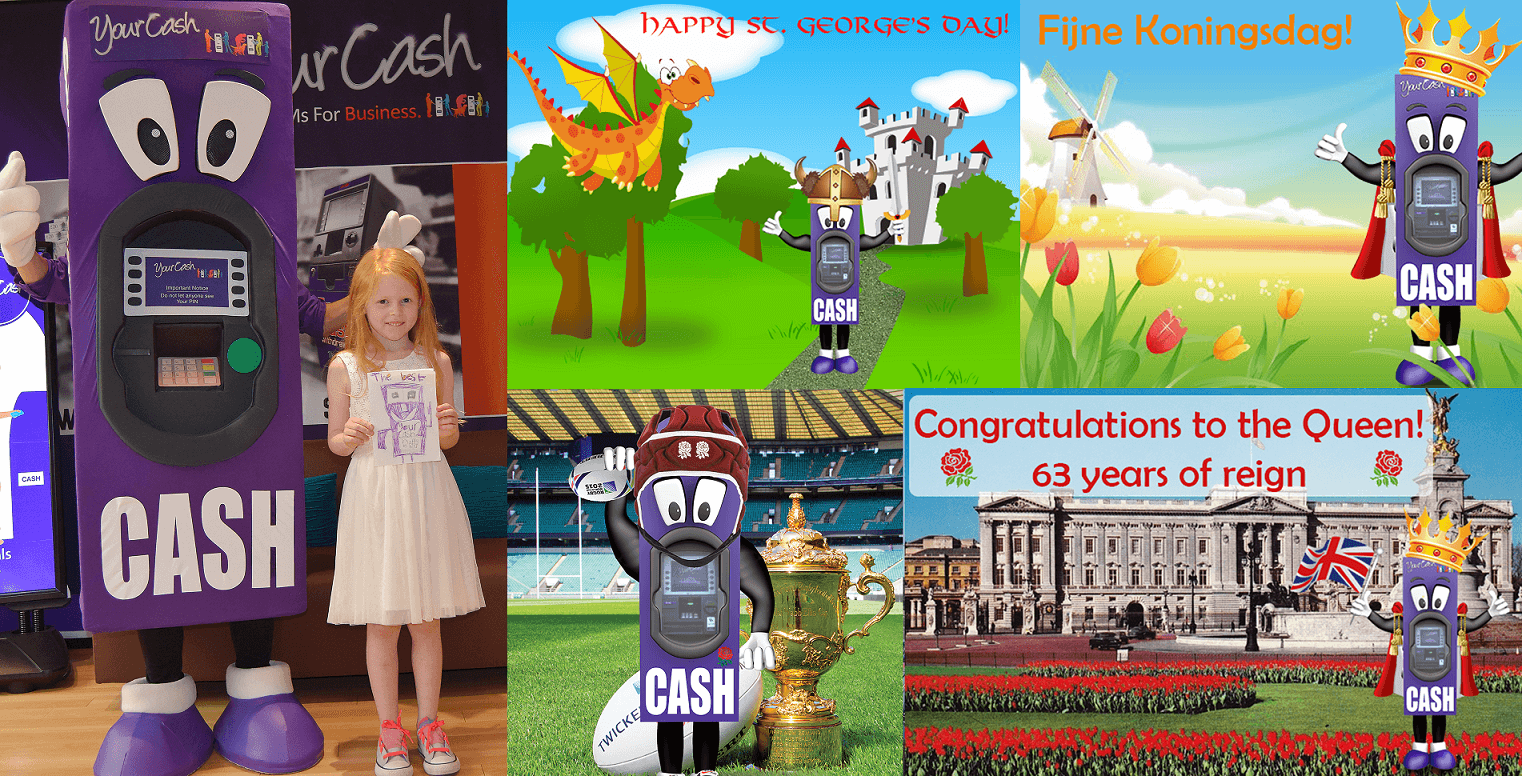 4.  Jenny, our CEO, is a great mentor! We have had several apprentices and yearlong internships, where the next generation of entrepreneurs has joined YourCash to get a full overview of the business, getting them ready to start their own! We currently have a special visitor from the USA, who joins us to learn more about the ATM business from a UK perspective.
5. Our colleagues are like family. Quite literally sometimes, having two generations of the same family working in two different departments. We have yearly Christmas parties and celebrate during the summer when we're on target. We work hard and play hard, from getting together for charity events (Midnight Moo, 3 Peak Challenge are just a couple), to marking special occasions like the birth of new babies and birthdays…we also celebrate long service, with watches and a fantastic annual dinner.