From the outside, having a cash machine in your business is a simple concept: someone puts their card and PIN into an ATM and takes out the cash, which is then debited from their account.
Excellent.
Well, there's actually a bit more to it than that… so we thought we'd throw together 10 things you may not have known about having a cash machine on your premises: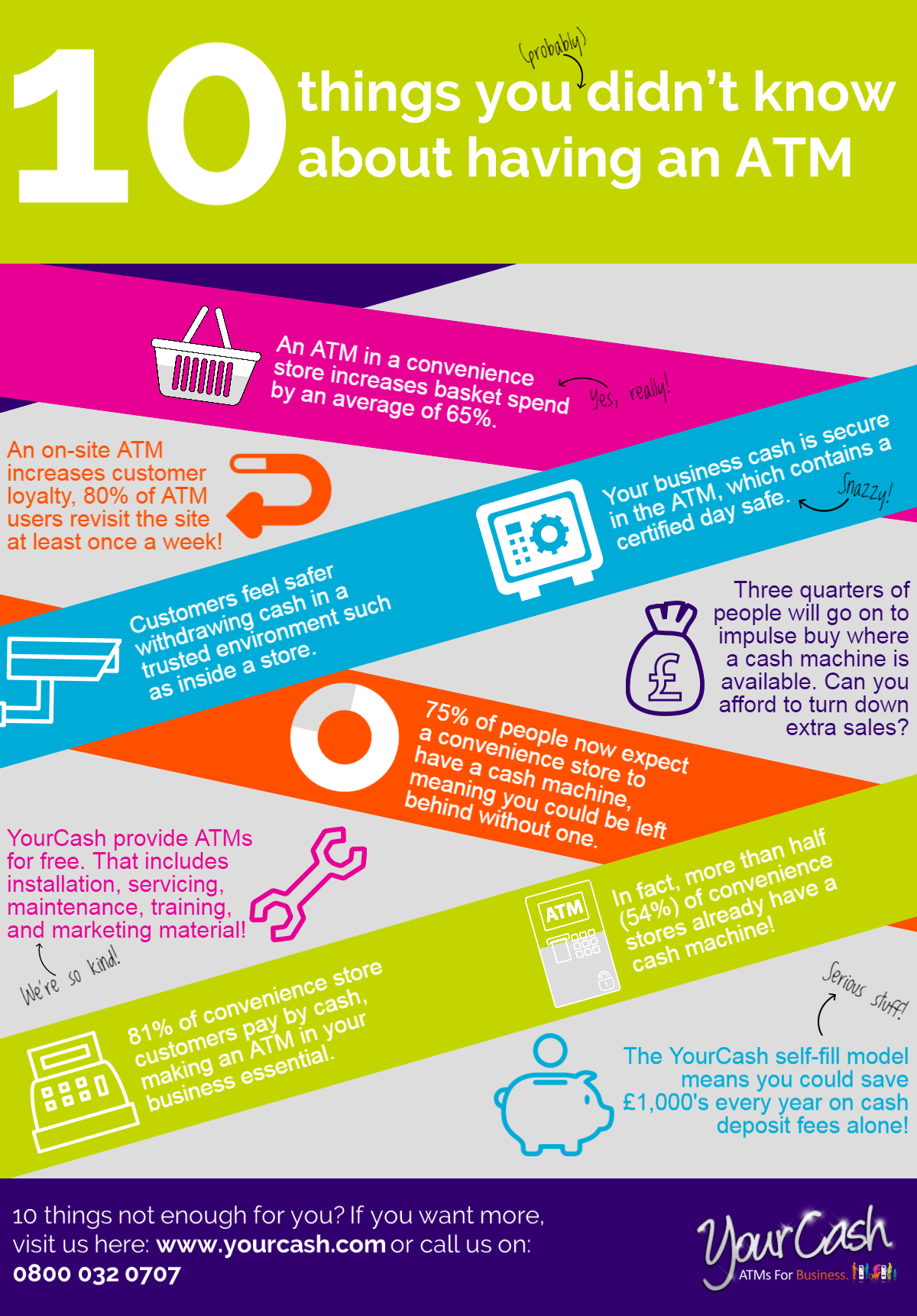 Infographic on having an ATM.
So there you have it! You've read about the benefits, so why not get in touch and see the results for yourself!
We know it's a tempting concept – click here if you want to find out more about our proposition.